B*CURED's primary goal is to fund innovative brain cancer research to end brain cancer.
We invite clinical doctors and research scientists whose primary focus is brain cancer to apply for our grants. Clinical and translational projects with significant clinical promise will be considered. Both adult and pediatric brain cancer projects will be considered.
Since it's establishment in 2008, B*CURED has funded 28 programs at prominent US hospitals and universities.
The 2018 grant program is now CLOSED. We will announce the 2018 grant recipients by June 2018. Pease come back to look at the 2019 Application and FAQs, which will be listed on the website soon.
For further information, please contact us at research@bcured.org.
B*CURED'S GRANTS TO DATE
2018:
2018 B*CURED – NREF Partnership Grantee:
Bryan Choi, MD, PhD, Massachusetts General Hospital,  "Chimeric Antigen Receptor T-cell Therapy for Glioblastoma."
2017:
Yi Fan, MD PhD, University of Pennsylvania Perelman School of Medicine "Development of Microphage-Directed Immunotherapy for Glioblastoma"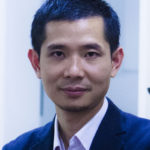 Overview: Glioblastoma (GBM) is the most common primary brain cancer type in humans. GBM is among the most deadly human diseases, currently with a median survival of approximately 14 months, due to its high resistance to conventional chemotherapy and radiotherapy. Immunotherapy holds great promise for GBM treatment. However, current immunotherapy of solid tumors including GBM, primarily by targeting tumor-associated T cells, remains a big challenge, because very few T cells are recruited to the tumors and their activity is low due to local suppressive microenvironment. Notably, macrophages,another type of immune cells, are highly enriched in GBM tumors. Previous research work has shown that tumor-associated macrophages significantly contribute to tumor progression and treatment resistance and the formation of immuno-suppressive microenvironment. Thus, targeting macrophages may represent a promising strategy for GBM immunotherapy. Here, our preliminary studies reveal IL-6 as a new driver for alternative macrophage activation, a way by which macrophages promote tumor progression and inhibit immunity. In this proposal, we plan to use preclinical mouse models to further characterize the in vivo role of IL-6 by genetically disrupting IL-6. More importantly, we will test experimental therapies that combined IL-6 blockade with immune checkpoint inhibition or conventional radio/chemotherapy in GBM treatment. We expect that IL-6 blockade treatment will reduce tumor growth, overcome tumor resistance to radio/chemotherapy, and synergically improve immune checkpoint inhibition. Therefore, targeting IL-6 may offer exciting opportunities for GBM treatment.
Joerg Lahann, PhD, University of Michigan, Ann Arbor & Maria G. Castro, PhD, University of Michigan Medical School, "Synthesis of tumor targeting nanoparticles and their evaluation in in vivo models of glioblastoma multiforme"
Overview: Glioblastoma multiforme (GBM) is a malignant primary brain cancer which carries a dismal prognosis. STAT3 has been shown to be a very attractive therapeutic target for GBM; albeit, small molecule inhibitors of STAT3 signaling are ineffective, as they exhibit very poor blood brain barrier permeability. Our interdisciplinary team will develop and evaluate a novel and scalable nanoparticle delivery system that allows controlled co-release of STAT3 siRNA and the chemotherapeutic agent, paclitaxel. This work may result in a new treatment modality for GBM, a tumor type, for which no effective treatments exist.
Melanie Hayden Gephart, Stanford University, "Targeting migrating glioblastoma in recurrent tumors to prevent disease progression"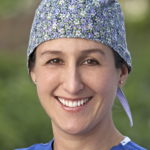 Overview: Glioblastoma, the most deadly and common primary brain tumor, recurs after surgery and radiation due to the tumor's seeding of normal surrounding brain. New techniques of brain and tumor cell separation will allow us to determine the genes and interactions responsible for glioblastoma migration in normal brain and eventual recurrence. We will then target these genes responsible for the malignant progression of glioblastoma, and improve therapies for thisdevastating and incurable disease.
Sadhan Majumder, PhD, The University of Texas MD Anderson Cancer Center, "Host age impacts specific GBM subtype"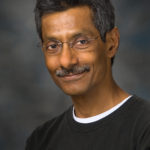 Overview: Glioblastoma (GBM) is one of the most highly invasive human brain tumors. Despite decades of basic science and clinical research, there are few therapeutic approaches for GBM, and patient outcomes for this common and aggressive brain tumor remain poor. Genome-wide expression analysis has indicated that GBM is made up of different subclasses of tumors, suggesting that GBM is not a single disease and that not all patients should be treated with the same drug. And yet, all newly diagnosed GBM patients are treated with a similar therapeutic regimen irrespective of the molecular subtype of the tumor. In addition, although age is prognostic, the molecular mechanisms of these clinical factors have not been fully elucidated nor have their impact on efficacy of therapy been completely assessed. Thus, precision medicine approaches that target specific molecular mechanisms and account for the influence of age are needed for GBM therapy.
We have discovered a new mechanism that operates in GBM patient tumors. Further, our results suggest that patient age influences this mechanism. If successful, the proposed project will expand our understanding on how age influences GBM tumor formation at the molecular level. It will also identify potential biomarkers and clinically actionable targets in these tumors.
Sadhak Sengupta, Brown University, Roger Williams Medical Center, "In vivo validation of anti-fibulin-3 CAR-T cells for glioblastoma immunotherapy" 
Overview: The immune system is our body's primary defense system protecting us against infections and diseases caused by foreign objects. However, the immune system fails to protect us from cancers because they are derivatives of our own self. So the defense system fails to recognize cancers as threats. Using recent developments in molecular biology and genetic engineering, we are now able to "train" the immune system to recognize certain components of cancer cells as threats and trigger an immune response to eliminate or eradicate the cancer cells. Yet, training the immune system to target aggressive brain cancers like glioblastoma has not been particularly successful because these cancer cells have the unique ability to change their genetic makeup quickly in any given situation, leading to their name glioblastoma multiforme. To overcome this immunological roadblock, we propose using genetically engineered human T cells to target certain extra-cellular components of glioblastoma that are more conservative to such abrupt changes. Specifically, we will use genetically modified human T cells known as chimeric antigen receptor T cells or CART cells to target the extracellular tumor component or tumor antigen, Fibulin-3. With support from B*cured we expect to complete major pre-clinical animal experiments which will conclude the current study, and will prepare us for clinical trials of anti-fibulin-3 CAR-T cells.
Soma Sengupta, Emory University, "Radiosensitization of Group 3 Medulloblastoma with Benzodiazepines"
Overview: My lab studies a brain cancer that affects mainly children. Within this type of brain cancer, called medulloblastoma, is a very aggressive subgroup. Currently, children within this subgroup receive radiation and chemotherapy at such doses that they are horribly impacted and fare very poorly following treatment. We have found a suitable drug target in this subgroup of children and identified an effective drug. Interestingly, this drug is a member of a class of drugs that have been around for over 50 years and includes as a member Valium. How does this drug kill medulloblastoma cells? Is it possible to make the drug more effective? Our research aims to answer these questions and bring a new therapeutic strategy for treatment of the most aggressive form of medulloblastoma.
2017 B*CURED – NREF Partnership Grantee:
Pablo Valdes Quevedo, MD, Harvard/Brigham Women's Hospital, "Expansion Microscopy Interrogation of Cancer Mechanisms and Phenotypes in Gliomas ."
2016:
Manish Aghi, MD, University of California, San Francisco "Defining Gene Expression Profiles of Tumor-Associated Neutrophils in Glioblastoma to Develop Novel Therapeutic Approaches (Immunotherapy)"
Justin Lathia, MD, Cleveland Clinic "Reversing Immune Cell Suppression in Glioblastoma by Targeting Myeloid-derived Suppressor Cells (Immunotherapy)"
Elias Sayour, MD, University of Florida, McKnight Brain Center "Host Immunomodulatory RNA-nanoparticles targeting malignant canine glioma (Immunotherapy)"
David J. Robbins, MD, University of Miami "Identification of Novel Inhibitors to Treat Childhood Brain Tumors" (Rare Deadly Childhood Cancer)
Markus Siegelin, MD,  Columbia University "Induction of Synthetic Lethality in IDH1 Mutated Gliomas"
B*CURED – NREF Partnership Grantee:
James Purzner, MD,

Stanford University

 "Exploring the Epigenetic Regulation of Neuronal Differentiation to Differentiate Medulloblatoma Cells (Pediatric Cancer)"
2015:
Thomas deRaedt,  Brigham and Women's Hospital (Harvard) "Developing a fast, powerful in vivo screening tool for cooperating drivers in GBM"
Sean Lawler, Brigham and Women's Hospital (Harvard) "Development of novel brain penetrating, glioma-specific nanomedicines as brain cancer therapeutics"
Carl LeKaye,  Memorial Sloan-Kettering Cancer Center "In vivo MR characterization of response to IDH1 R132H inhibition in preclinical glioma models"
Mariano Viapiano,  Brigham and Women's Hospital (Harvard) "Engineering a brain-penetrating reagent against the microenvironment of malignant brain tumors"
2014:
Dimitris Placantonakis, MD, PhD, NYU School of Medicine, "Role of GPR133 in Glioblastoma Stem Cell Biology"
Sunitha Thakur, PhD, Memorial Sloan-Kettering Cancer Center, "MRI Spectroscopy Quantification of the 2-Hydroxyglutarate (2HG) Oncometabolite in Mutant lsocitrate Dehydrogenase (IOH) Brain Glioma"
2013
Brain Nahed, MD, Massachusetts General Hospital, "Identification and Analysis of Circulation Brain Tumor Cells" (See published work here).
Jennifer Yu, MD, PhD, Cleveland Clinic, "Hyperthermia Overcomes Radio Resistance of Glioblastoma Initiating Cells
Thomas Kaley, MD, PhD, Memorial Sloan-Kettering Cancer Center, "Tumor Treating Fields with Novo TTF for recurrent Atypical and Anaplastic Meningioma"
2011:
Jiangbing Zhou, Yale University Medical School, "Targeted delivery of combination therapy for GBM using multi-functional ultrasmall nanoparticles loaded with siRNAs"
Andrew Lassman, MD, New York Presbyterian/Columbia University Medical Center, "Pulsatile Kinase Inhibitor Therapy for Malignant Glioma: Proof of Concept Clinical Trial"
2010:
Antonio Omuro, MD, Memorial Sloan-Kettering Cancer Center, "Phase 1 Trial of 929097 in Combination with Standard Radiotherapy and Temozolomide for Newly Diagnosed Malignant Glioma: a Pharmacokinetic and Pharmacodynamic study"
2009:
William Curry, MD, Massachusetts General Hospital, "Host Antitumor Immunity in Glioma Patients Vaccinated with Autologous Irradiated Tumor Cells"
2008:
Ingo Mellinghoff, MD, Memorial Sloan-Kettering Cancer Center, "Development of Biomarkers to Evaluate Kinase Inhibitor Response in Glioma"